MALYN'S HANDMADE 
 ONE OF A KIND FOODIE DECOR, CHARM JEWELRY, PINS, MINIATURES & MAGNETS!
What you'll find in my shop: fun food inspired jewelry, decors, keychains, charms, foodie accessories, fake food magnets and realistic miniature food that would make great novelty gifts.
​Each piece is uniquely 100% hand sculpted and designed using polymer clay / modeling clay or hard foam clay.
Malyn's Handmade Etsy Store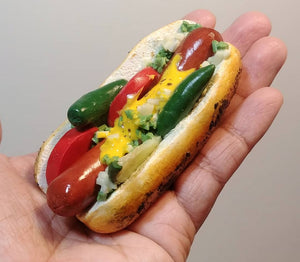 Now you can have your favorite food as a charm and jewelry!
Malyn's Handmade creates uniquely hand sculpted food inspired jewelry and miniatures that look as delicious as the real thing!
One of a kind treat to wear or give as a gift that will surely make everyone smile!
​
Food is such a fun theme to use as charm jewelry and sculpting subject. Because it has a lot of variety when it comes to textures and colors, it makes clay sculpting more fun and challenging. Why food as jewelry? Well, who doesn't like food? being a foodie myself who loves to cook and eat, it's a delight crafting these cute fake foods. 

"You can't use up creativity. The more you use, the more you have."This is what most likely describes me when it comes to making art and being crafty. I've started clay food sculpting several years back as just doodling, now it's a passion and I just love to continue making them. It's always a pleasure to express creativity through arts and as I work on every unique piece I make, I continue to discover and learn new techniques to provide the best quality food jewelry, magnets, charms and more!
​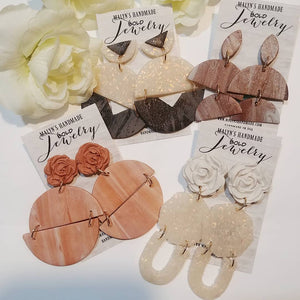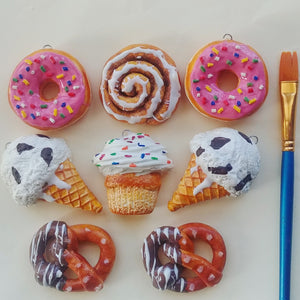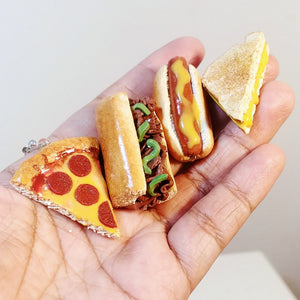 As seen on
Pop-in @Nordstrom EATS More!
Cute & realistic Malyn's Handmade food magnets was featured at Nordstrom pop-in shop!
Malyn's Handmade Ice cream pin on Honda Commercial!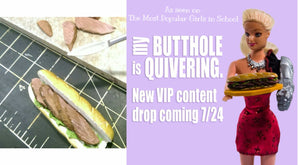 Maker of MPGIS sub sandwich!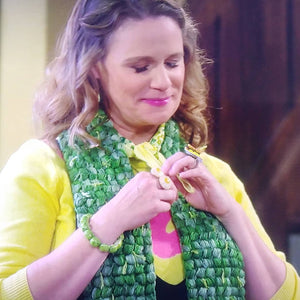 Maker of Kimmy Gibbler's Egg Rings!
Fuller House Season 5 TV show.
Handmade In Illinois, USA
Each piece is uniquely made and carefully handcrafted.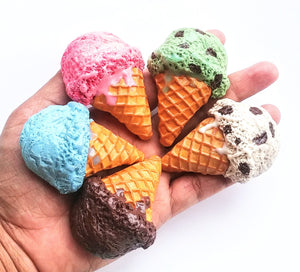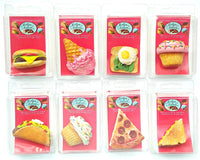 Malyn's Handmade Wholesale
Shop wholesale unique handmade mini food magnets, realistic food jewelry, cute mini food keychains & more for your store!
Wholesale
Customer Reviews
This is a pizza magnet from the storybooks. Very well-made and looks fresh out of the box. I am very happy with Edmayln's magnets. I have never seen more realistic portrayals of food anywhere— and believe me— i have looked. I recommend this shop to anyone!

Jess Page
Yay! This came today and I absolutely love it! The design is great. Can't wait to wear this when I'm out and about. Thanks again MalynsHandmade! :D

Rose Roberson
I was looking for a unique business card holder and this one knocks it out of the park!!

Jared
Fun Realistic Mini Food Charms & Jewelry
Perfect gift for foodies!